Dream to dive in a natural pool: here reality is way better than any wish. Discover the unpolluted marvelous sea depths and admire the sun set from a picturesque roman ruin sheer over Punta del Capo rocks.
These are Queen Giovanna Baths, a natural pool enclosed by the beach and Sorrento calcareous cliffs. From the beach you can reach the close archeological site and enjoy the view over the Gold of Naples.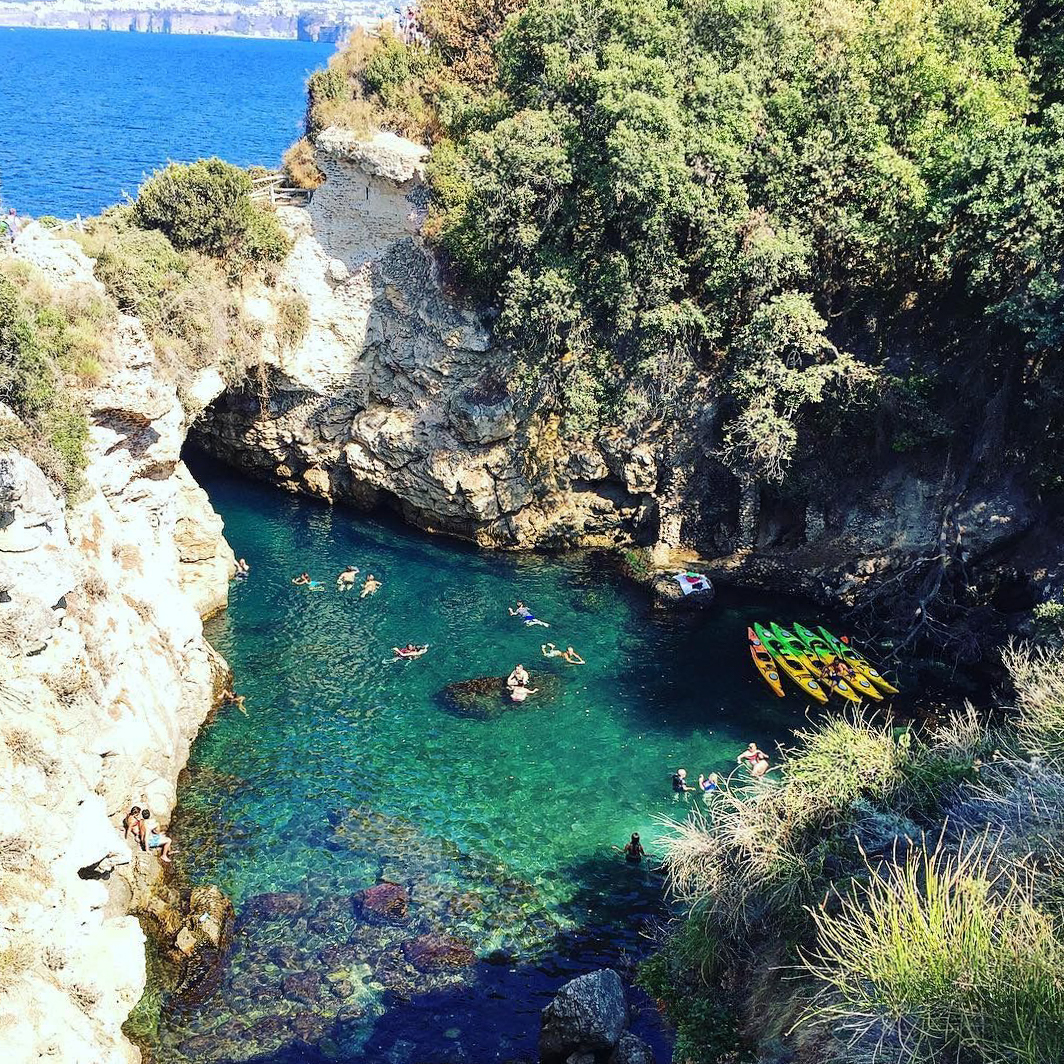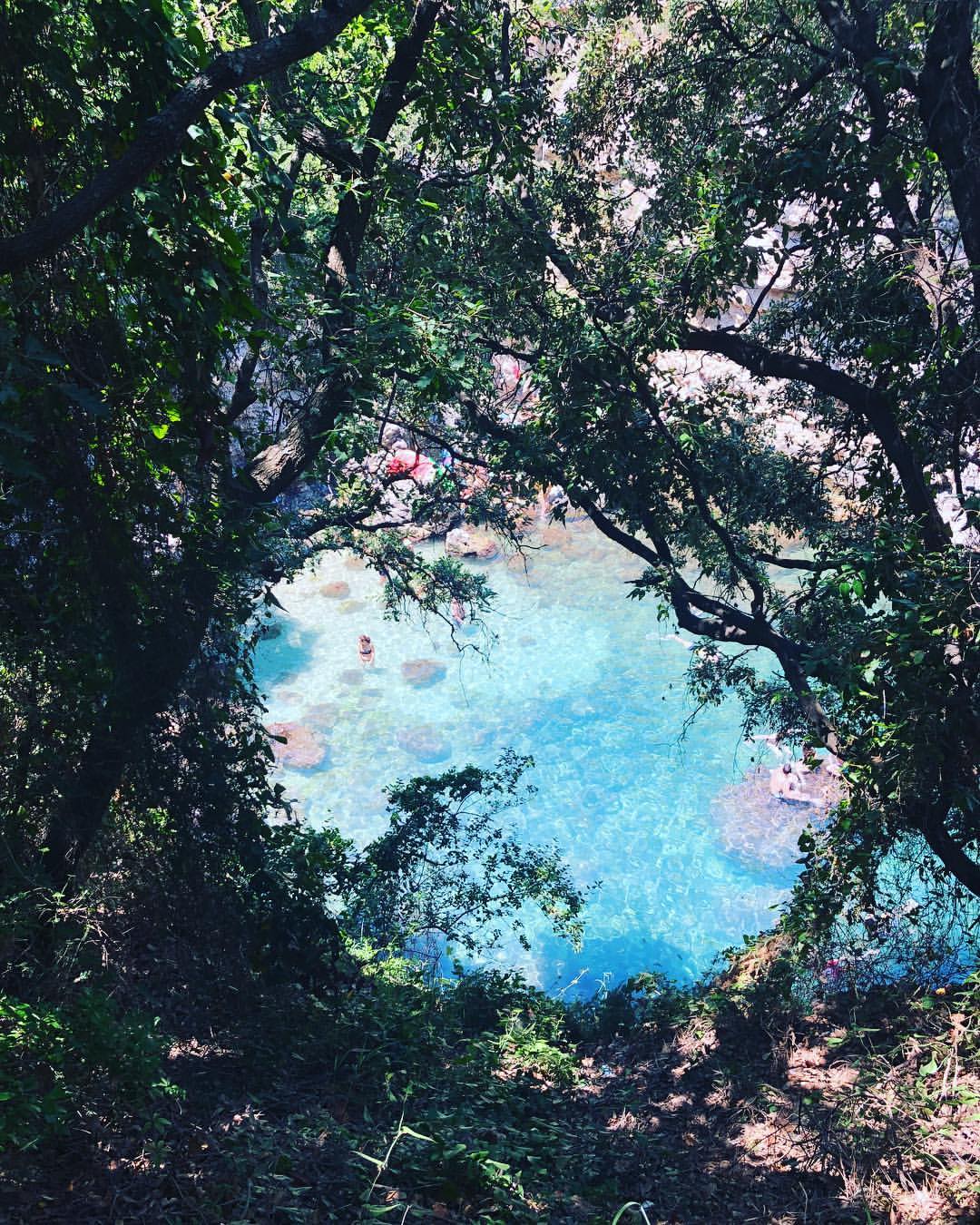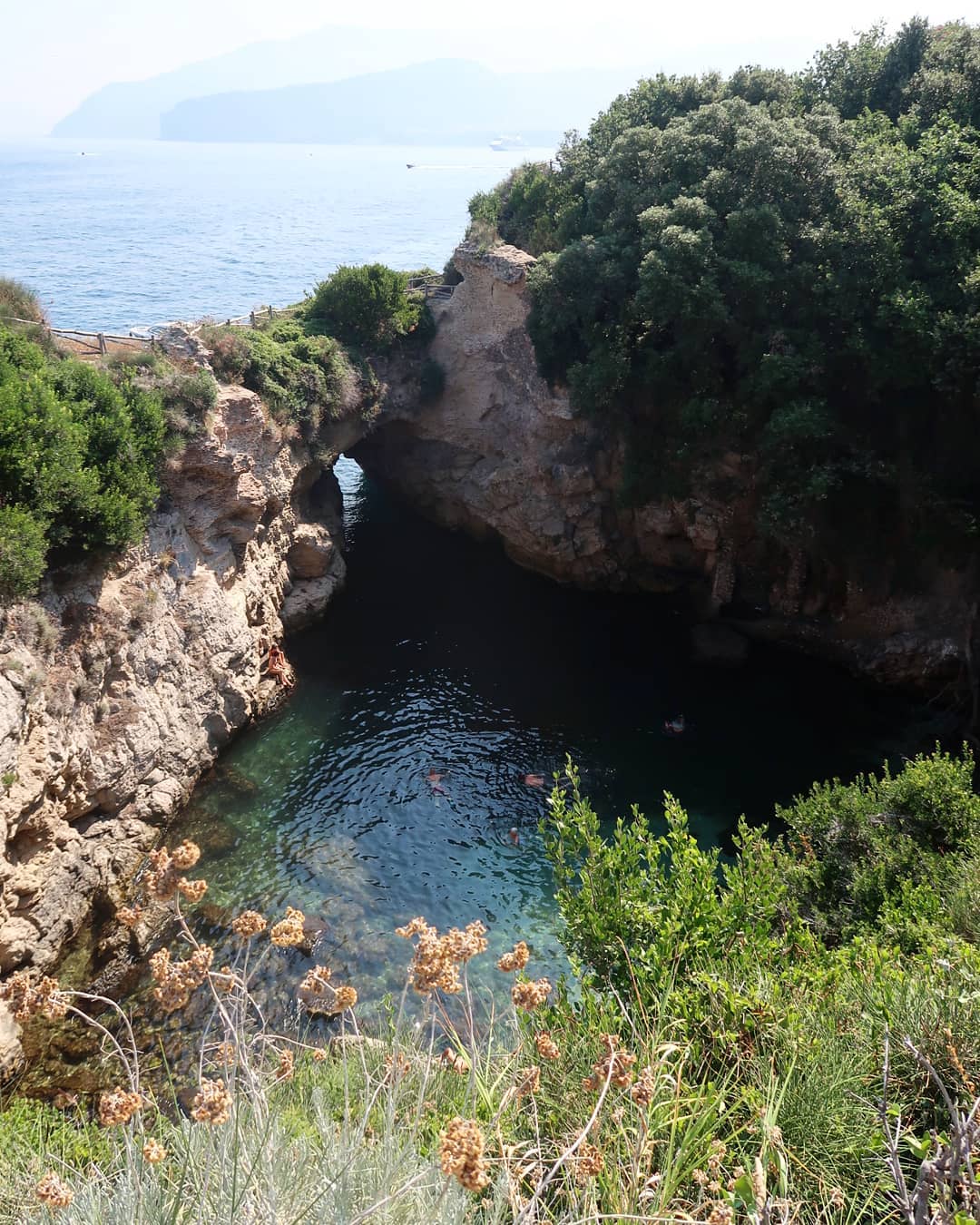 A natural stone arc gives access to the small bay, separating the lagoon from the sea. This marine oasis is named after Giovanna d'Angiò, the legendary queen of Naples, lovers of these emerald waters for their hidden and protected position.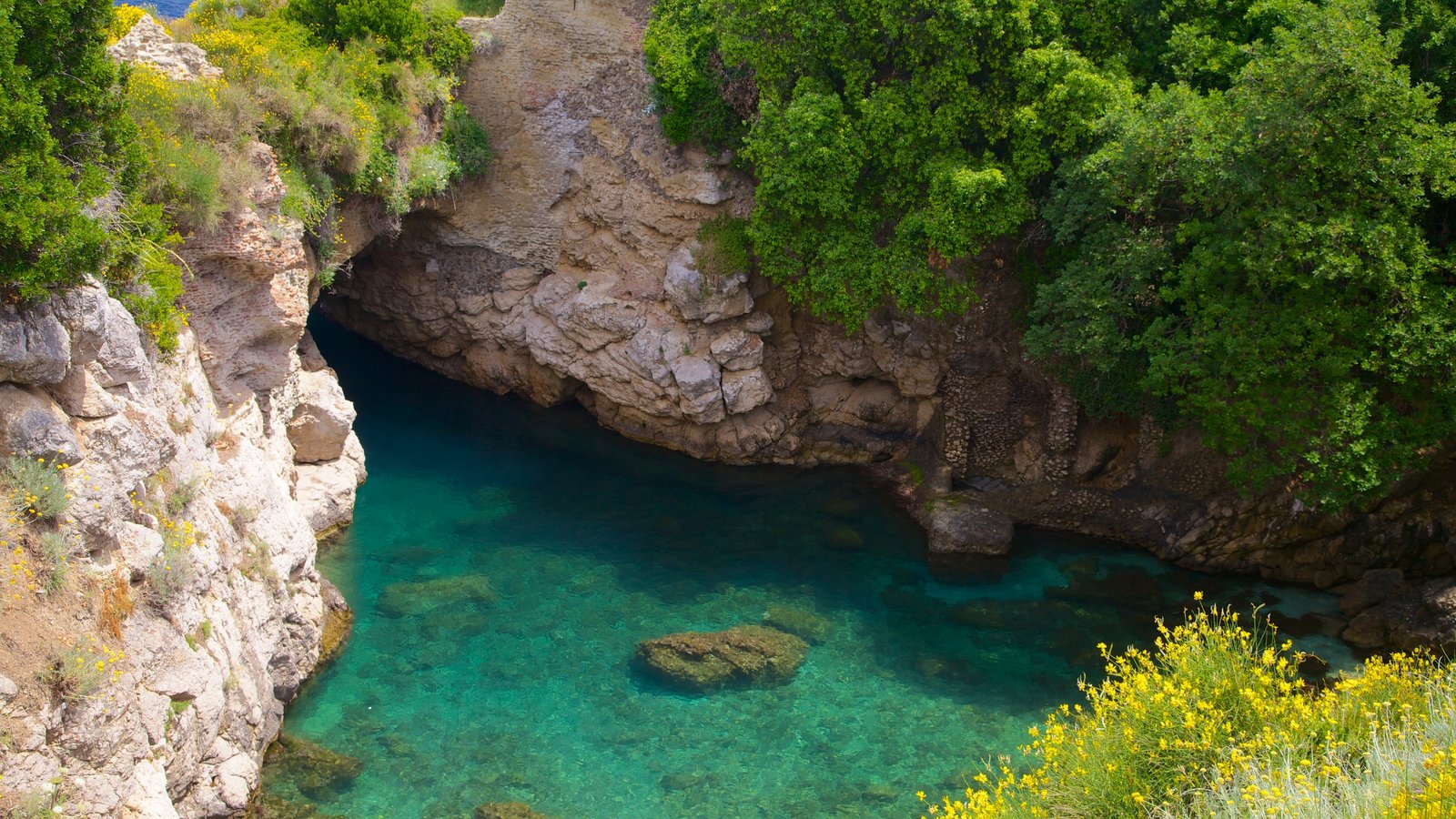 According to the tradition, this natural pool was the perfect frame when the queen met her young lovers.
Visit the swimming pool and discover the background of this ancient legend.