A place where you can still fell the mystic spirit of the bay while walking though the rocks, enjoying a spectacular view over an incredible blue sea. But Ieranto Bay is more than this.
The path starts from the small fishermen village of Nerano (one of Massa Lubrense districts) and proceed on a flat land for almost a chilometri, beyond Villa Rosa, where the writer Norman Douglas. From now on, the olive trees are far and leave the place to a lush mediterranean vegetation growing over low dry stone walls.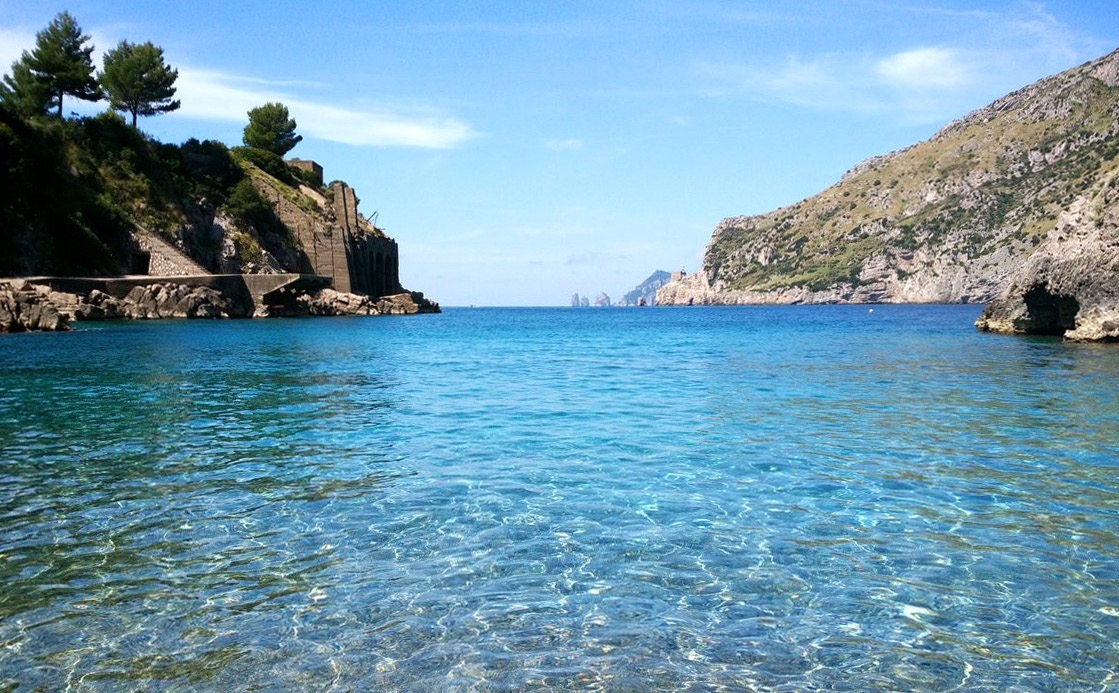 Finally, the view: Capri Island, Punta Campanella, Li Galli island and the unique Amalfi Coast.
Along the path you'll also meet the rests of some old furnace. At some point, the path splits in two: going up to Monte Alto or going down to Ieranto Bay, where people swims in these breathtaking (truly… truly breathtaking) waters facing strains the amazing Faraglioni.
Probably one of the best thing to see if you're a real traveller!