Sea lovers can't miss the chance to visit all the interest points of the Amalfi coast, especially the Unesco World Heritage sites, bond between historic and maritime landscape.
Pebble beaches, crystal sea, steep and narrow streets with plenty of shops and cafes. The perfect mix between natural beauties and relax for every traveller. Daydream of sailing blue clear waters, exploring amazing bays where the sea changes colors, with wind in your hair.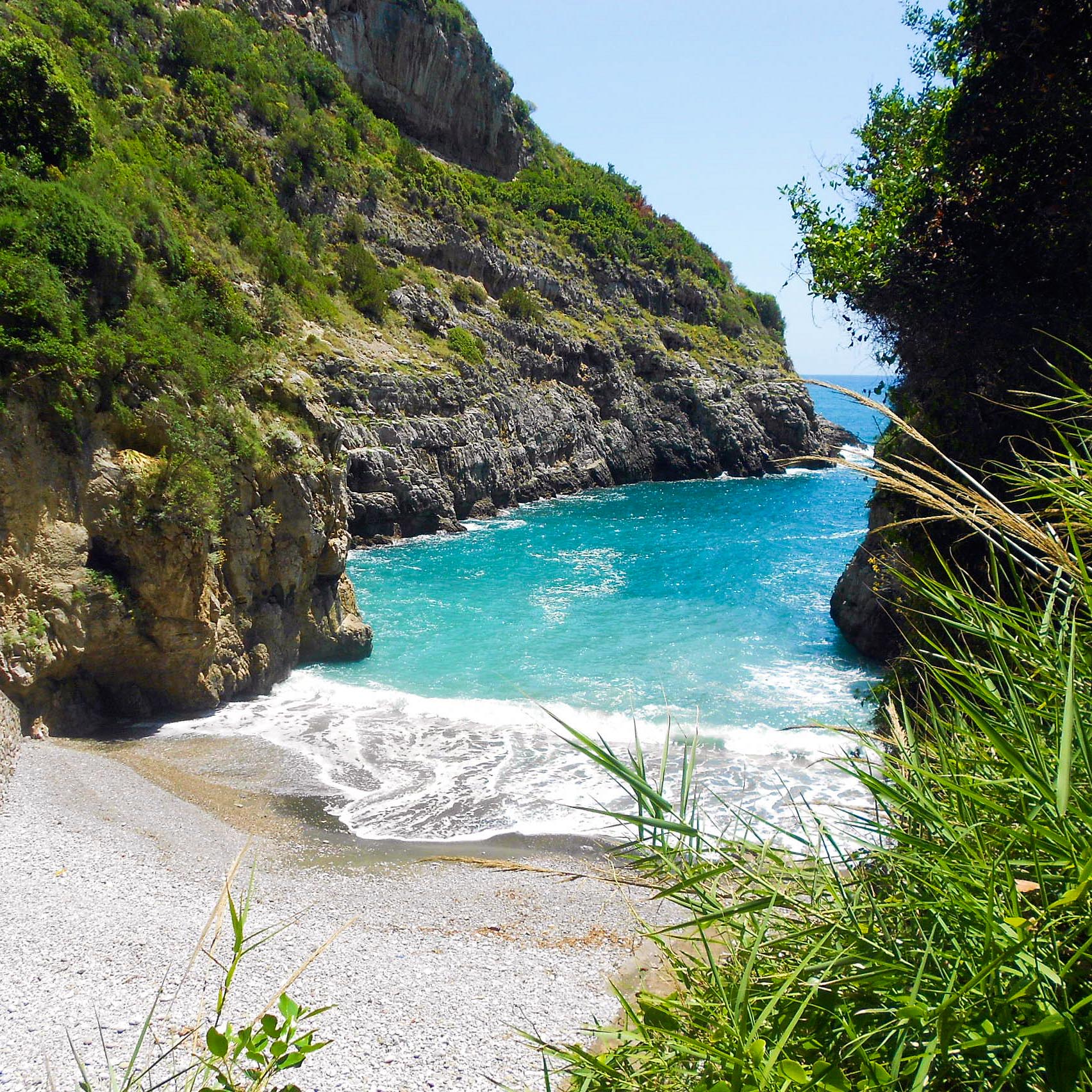 1. Crapolla's Bay
You'll see Crapolla's Bay, one of the most evocative coves in Massa Lubrense. It is formed by a deep and narrow crack in the rock winds extending for a length of about 160 meters, gradually widening and ending with a small and beautiful beach. In the western part of the cove there are the ruins of a Roman Villa and the ancient village stores some tanks and buildings dig in the rock: these are the so-called "monazeni", dating back to Roman times and still used by local fishermen to shelter their boats and fishing gear.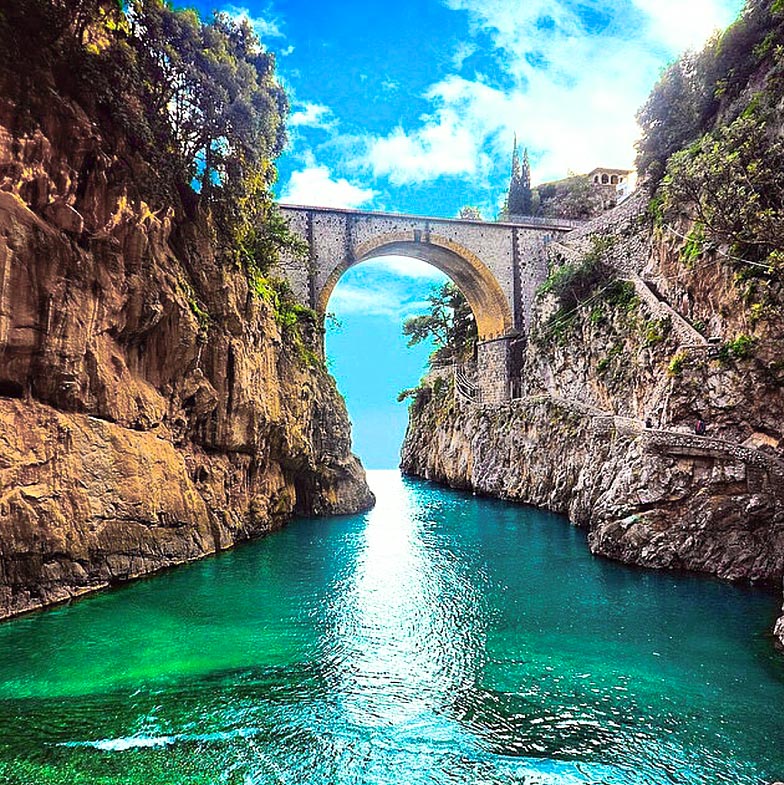 2. Furore Fjord
Another wonderful place is Furore Fjord in Praiano's bay, a deep rift in the rock that falls overhanging, crossed by Schiato stream. Since 1997, it is included in the UNESCO World Heritage Sites and is part of the club "Most Beautiful Villages of Italy".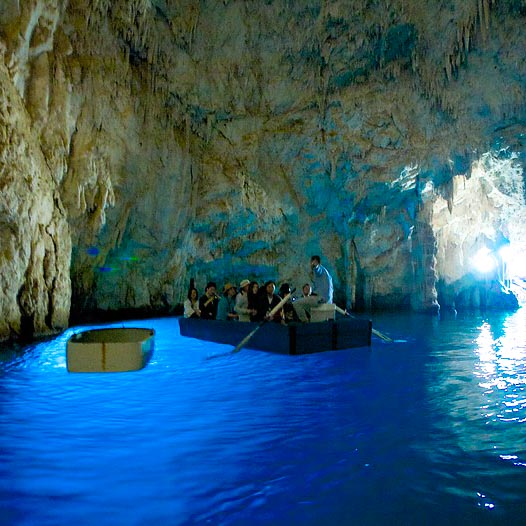 3. Conca dei Marini
Furthermore, in Conca dei Marini there's the famous "Grotta dello Smeraldo", a partially submerged karstic cavity that owes its name to the emerald color of the waters, created by the rays of sunlight filtering from an undersea crevice and connecting to the open sea. It was discovered in 1932 by the fisherman Luigi Buonocore.
COME AND VISIT THIS WONDERFUL PLACES WITH OUR COMPANY >>