The shopping streets in Capri
Capri is known worldwide for its picturesque views and its crystal clear waters. The island of Capri is also considered to be a place where you can purchase unique products, from clothes to ceramics, not forgetting their handmade perfumes., Capri is characterised by its quaint streets for shopping that start from the Piazzetta to Via Camerelle and Via Le Botteghe. In Anacapri along Via Giuseppe Orlandi you can visit unique boutiques, making your way down to Villa San Michele you will find many souvenir stores.
Capri clothing
The most popular element of Capri has to be the typical capri clothes. In first place is the Caprese trouser, even if you have never visited Capri, you will definately know of or own a pair.
The most popular place to purchase a pair of Capri trousers, made to measure , is the famous boutique La Parisienne, it is found in the piazzetta, better know as Piazza Umberto. In the boutique La Parisienne of Capri it is possible to have a pair of Capri trousers made to measure in one day. La Parisienne is the ideal place to purchase tunics, kaftans or simply a lovely outfit, having a choice of many famous Italian designers.
In Anacapri you have a choice of many boutiques, even economical. One of these is Art Tricot ad Anacapri who create stoles and shoulder wraps that are unique and are also made to measure.
Capri Sandals
The second most popular element would have to be the handmade sandals unique in their kind. These particular sandals can be purchased in one of many artisanal boutiques in Capri, after having your foot measured, you can choose your leather and decorations which will be sewn while you wait.
Many famous women have worn Caprese Sandals one of which was Jackie Kennedy, who would ask for a private opening at midnight at Canfora, so she could calmly choose her sandals. To honour the First Lady, Amedeo Canfora created the model K. Decorated with entwinded gold rings, that even today are very popular.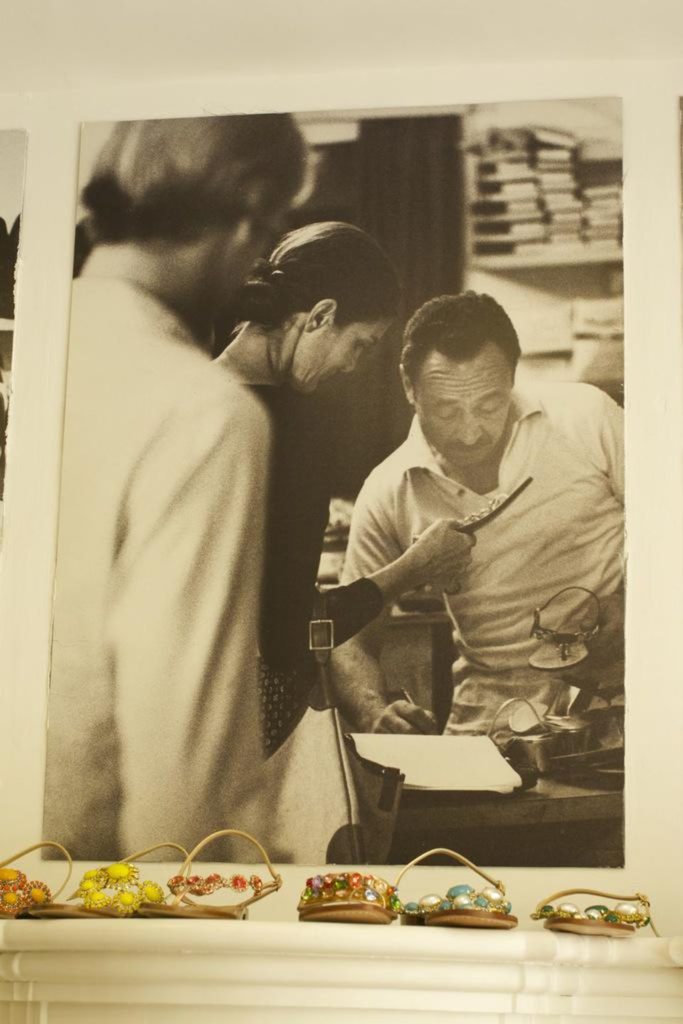 Obviously a boutique like this has prices that are not accessable to all, but Capri has many boutiques that can offer you same quality at a price a little more convenient, Anacapri could be the solution L'Arte del Sandalo Caprese this boutique is very well known and is definately a must while in Capri.
Capri Perfumes
Apart from the fashion, the shopping in Capri is very well known for the purchase of Capresi Perfumes. Travelling around the island you will notice perfume laboratories. This is a very old tradition, that started in 1400's by the Certosa Monks of St Giacomo who would soak in alcohol flowers and herbs from Capri.
The oldest perfume shop is the Carthusia that for many years has created fragrances from flowers and local herbs. Purchasing a perfume from one of many shops of Carthusia is the best way to take a little bit of Capri home.
The bell of Capri
If you would like to take a souvenir home to someone special, you should definately think about the bell of Capri. The reason is simple, this object is very special to the island of Capri and is linked to a very interesting legend.
The legend says that a little sheepboy with no father, owned one little sheep. One night while he was picking flowers for his mother, he noticed that his sheep had wondered away. Desperate from the loss of their only means of livelihood , the little boy cried and cried, suddenly from far away he heard a sound of a bell, thinking it was the bell around his sheeps neck he followed the sound, running as fast as he could he saw a light and Saint Michele appeared on a white horse. The Saint consoled the little sheepboy and gave him a bell that he wore as a pendant, and said to follow the sound so as to avoid danger, and he disappeared. After finding his sheep, the little boy returned home and gave the bell to his mother. From that day their lives changed and they became rich.
Typical Capri products
The typical products of Capri like Ravioli, mozzarella of bufala, tomatoes, caprese cake and to finish off a sensational limoncello.
The caprese ravioli are made from a light pasta made from half flour and half water, filled with caciotta sorrentina, parmigiano and marggiorana then served with fresh tomato sauce, parmigiano and basil. You can also have them fried, which are exceptional. The best place to buy ravioli caprese is at Capri Pasta, which is about 30metres from the Piazzetta.
If you cannot take them with you, you can have them sent to you in a day. If finding the ravioli is too difficult, eating a simple but exsquisite plate is definately easy. Tomato, mozzarella of bufala, olive oil and fresh basil will give life to one of the most popular plates of the island The Caprese .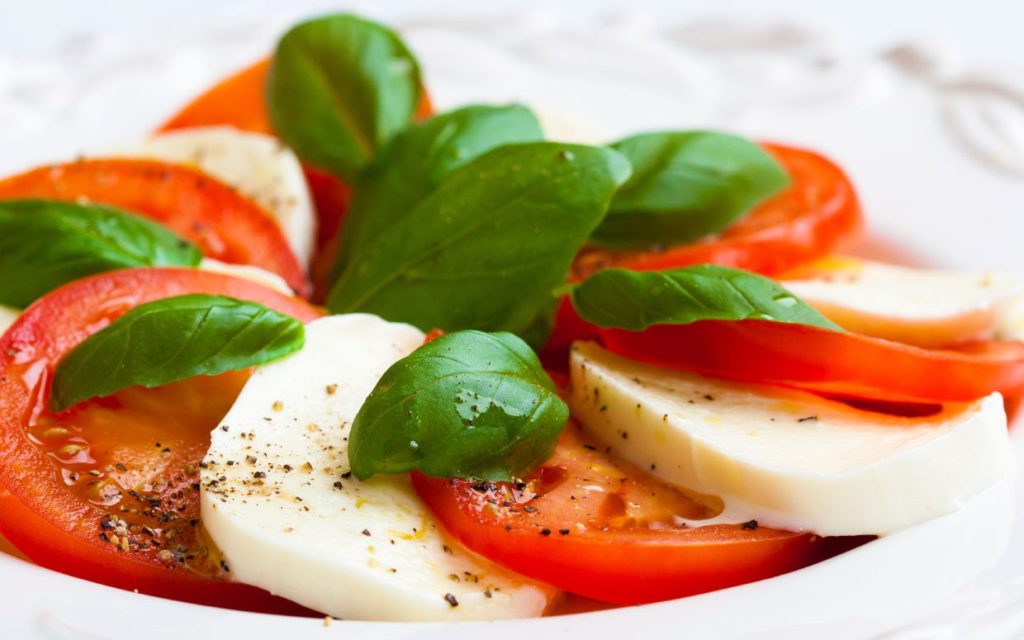 This is not the only delicious snack, if you are in search of something sweet you can enjoy the Caprese Cake.
Prepared and appreciated by many grandmothers of Italy, simple to make, with an explosion of goodness of chocolate and almonds.
To finish off with one of the most popular liquers in the world the Limoncello. The Limoncello of Capri has its own unmistakable flavour of sweetness and acidity.
From shopping, enchanting locations and the exquisite cuisine, the Island of Capri is classified as one of the most inspired locations in the world, and is definately worth visiting.
To reach the island of Capri from various destinations or to book a complete tour of the Island of Capri it is possible by visiting our site sorrentoseatour.com