It is probably the most glamorous island of the Gulf of Naples, mixing beauty, nature, breathtaking landscapes: Capri! It is loved every year by many tourists but also by artists, writers, worldwide actors and vips. A boat trip sailing its clear waters leaves you speechless. Indeed, it is said that who does not visit Capri by sea, does not truly know the island.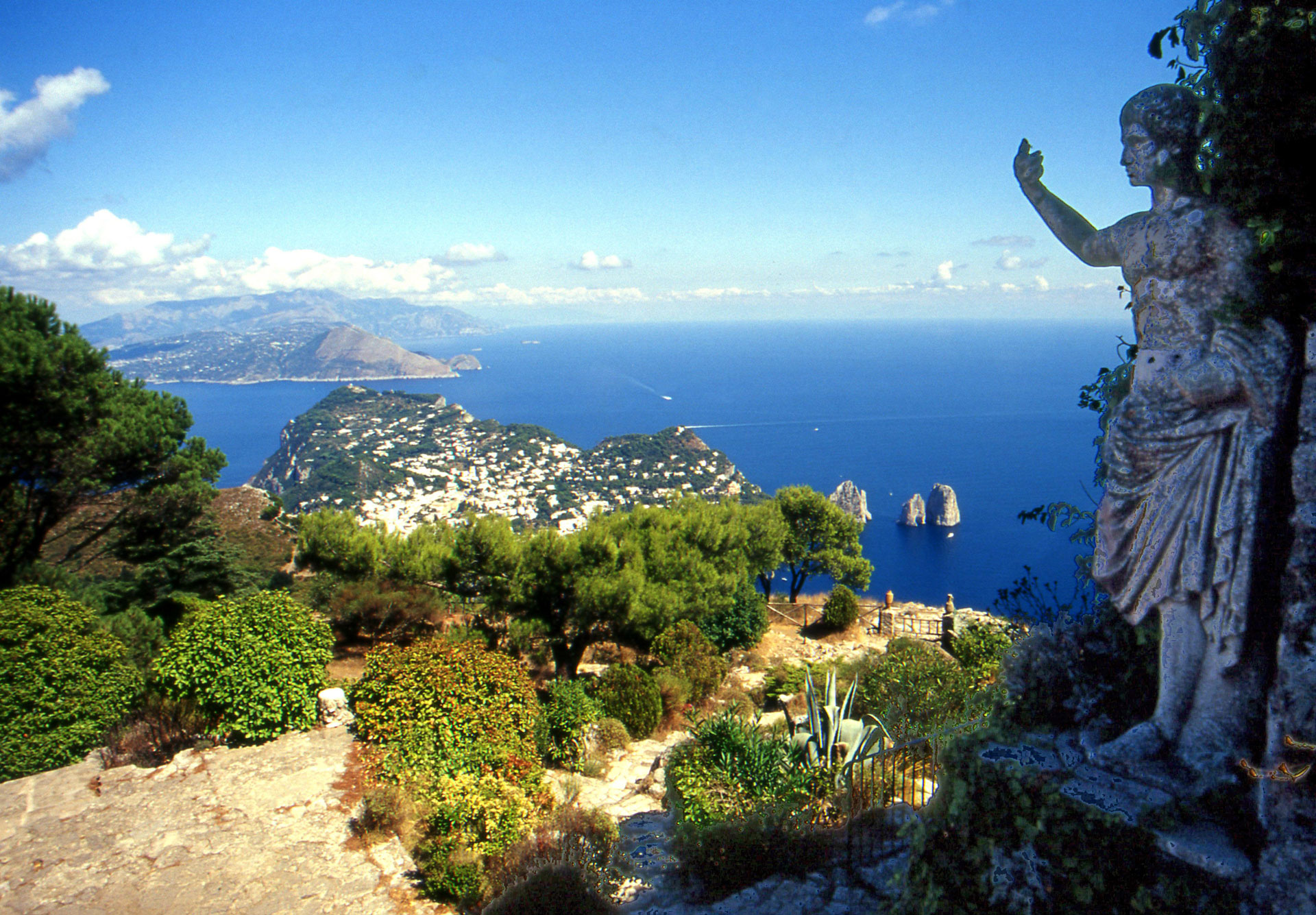 The island center is very peculiar, with narrow streets good for wandering around and shops for luxurious purchases. The town square is the heart of the island, full of bars to taste cocktails or a great coffee, meeting point of social life and entertainment.
Something you can't miss is Capri cuisine! From the "Caprese" or the typical ravioli with ricotta cheese, to the famous almond and chocolate cake. Everything about Capri will enchant you!