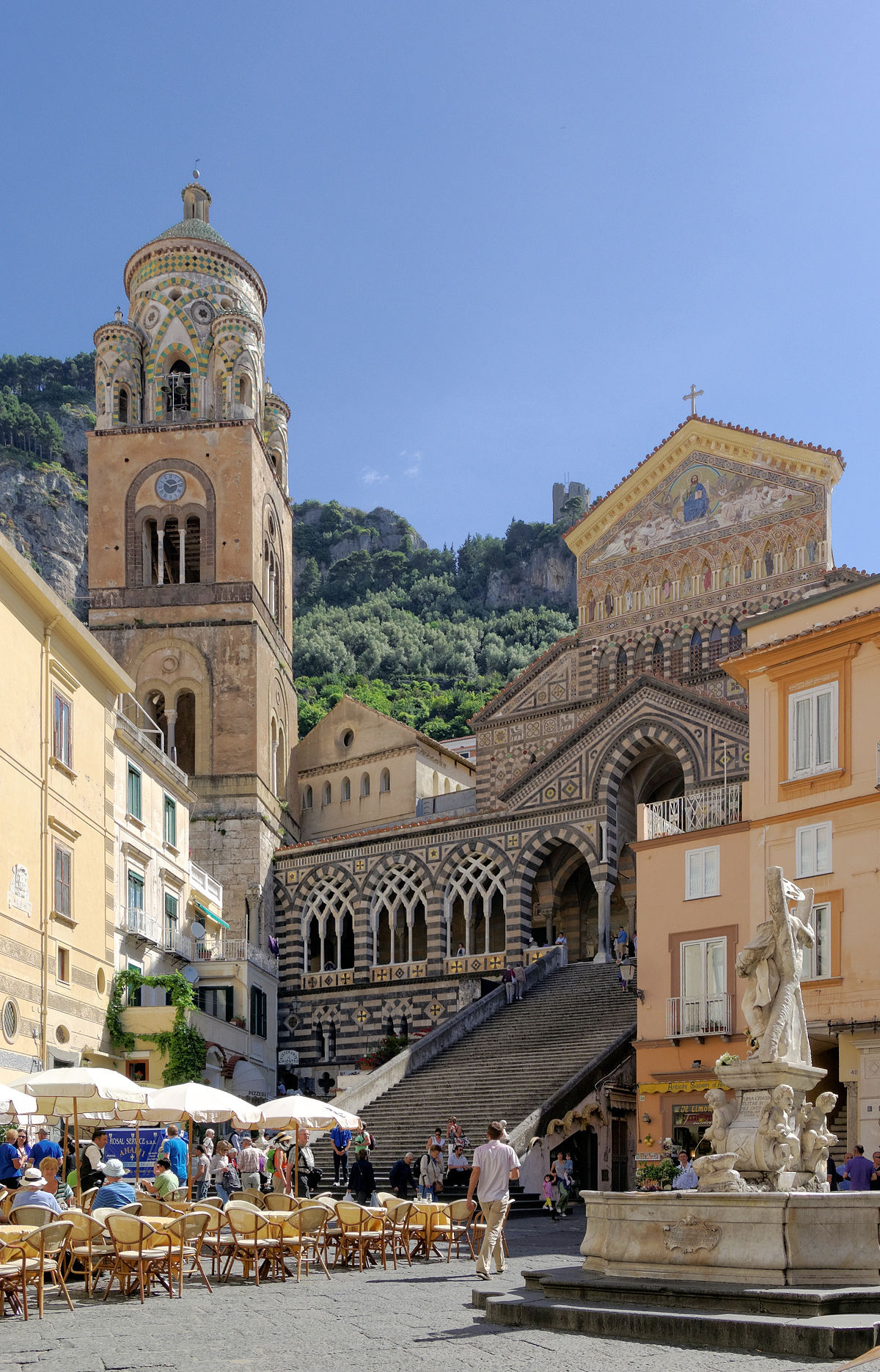 Unexpected magic, when the sun sets and caresses the walls, this Duomo shines creating a light show for the astonished tourists. Amalfi is so rich of important historical monuments, first above all St. Andrew Cathedral. Climbing the amazing staircase and facing the Basilica, you already fall in love with the ancient splendor of this building.
The "Heaven" cloister was built between the 1266 and the 1268, taking inspiration from the oriental art. The inside is dedicated to a lush mediterranean garden, while on the cloister side you can admire the ancient sarcophagus, decorated with low reliefs.
Walking peacefully in order to grasp every detail, you'll reach the north side to enjoy an extraordinary view of the Cathedral bell tower, with the precious majolica bell in Moorish style.
Before entering the Crucifix Basilica, stop and stare at the beautiful frescos.
The original unit of the Basilica seems to date to the 596. It was initially the Church Cathedral, while now shields the most important pieces of the Duomo Treasure.
The Basilica has been restored in 1994, giving it the ancient medieval splendor of the building. The Amalfi Duomo is a real piece of art and culture!